Relay Robotics Rolls Out Its New Hotel Delivery Robot Featuring a Larger Payload and Upgraded Elevator Integration |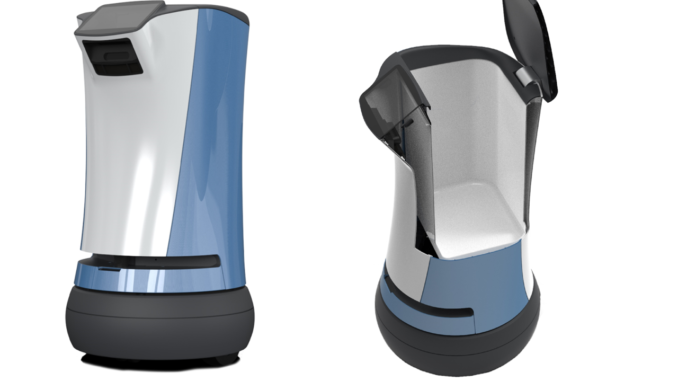 Relay Robotics, Inc., a leading manufacturer of autonomous service robots to the hospitality industry, introduced its newest hotel robot, Relay2, at the NYU International Hospitality Industry Investment Conference. Relay2 delivers twice the capacity (10 gallons, 41 liters) of earlier models while maintaining Relay's sleek design which promotes guest engagement and satisfaction.
This announcement of Relay2 comes at a key economic time. More than 402,000 jobs remain unfilled in leisure and hospitality, leaving 87% of hotels short-staffed, according to the recent AHLA Survey on hotel staff shortages.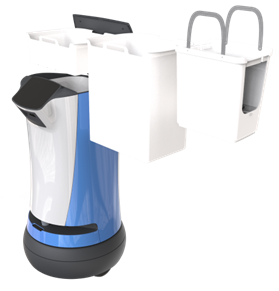 Relay2 leverages Relay's proprietary elevator technology to support all elevators from the major elevator companies including OTIS, Schindler, TK, Mitsubishi, KONE, and others. This enables Relay2 to navigate throughout a hotel, enabling deliveries from the front desk or kitchen directly to hotel guest rooms within an average time of 4 minutes.
"We're excited to introduce Relay2 and bring more value to hotel owners and staff with a larger, more versatile robot and accessories to deliver better guest experiences," said Michael O'Donnell, Chairman and CEO of Relay Robotics. "Our hotel customers love Relay1 but asked us to make it larger to handle the newer realities of takeout deliveries from companies like UberEats™, GrubHub™, and DoorDash, and more fully integrate into their hotel operations."
Relay robots are featured at leading hotels and resorts worldwide, including Hilton, Hyatt, IHG, LUMA, Mandarin Oriental, Marriott, Radisson, Sonesta, and Wyndham and are sold on a monthly subscription basis or RaaS (Robots as a Service).
"Hôtel Monville has had our Relay robot for several years and we are excited about the newly designed and enhanced Relay2," said Jean-Cédric Callies, Director of Sales & Marketing, Hôtel Monville, Montreal, Canada. "The multifunctional accessories allow delivery of wine bottles and new items that provides us with a valuable opportunity to integrate additional hotel services, which will delight our guests and create a more memorable experience."
Relay and its technology leaders have been building robots for 10+ years and pioneered robot design and software functionality, including elevator integration.
"We're proud of the technology and design advancements we've made in Relay2 by doubling the storage capacity, improving navigation, and enhancing the user experience with a beautiful 8″ screen," said Steve Cousins, Relay Robotics Founder & Chief Technology Officer. "We'll continue to build on our proprietary elevator technology and leverage our software platform to make seamless integrations with common apps."
Does your company have news it would like to share with our readers? If so, we invite you to review our editorial guidelines and submit your press release for publishing consideration.
Related

link