Windsor tech sector booming, growth among best in Canada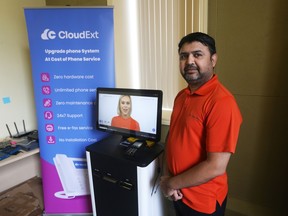 Article content
Seeing the local potential, Vipul Patel moved from India to Windsor eight months ago to headquarter his telecommunications firm.
Article content
His 18-month-old company, CloudExt, is now providing high-tech phones using a cloud-based platform to more than six hundred hotels in North America and has big plans for growth.
Article content
"I see Windsor as a hidden gem. It's a really attractive market for tech companies because the cost of living and operating is lower than other cities," said Patel, who is CloudExt's co-founder and CEO.
Patel is just one of hundreds of bright young tech sector minds who have flocked to the local area.
A study of Canada's tech workforce has revealed the Windsor region enjoyed the largest percentage growth in the nation over the past year of those deemed to be employed in the sector.
The area saw an increase of 28 per cent in the number of people classified as working in the tech sector.
Article content
The study also showed 557 tech workers migrating here from other countries. That number was the fourth-largest in Canada behind Mississauga, Montreal and Waterloo.
Asked why he selected Windsor as his company's North American home, Patel said: "The No. 1 thing was the support of the Downtown Windsor Business Accelerator. They made it easy to move in.
Patel said another key reason for choosing Windsor was the company's desire to manufacture its own phone products. The extensive local manufacturing base and easy access to the U.S. market made the city an ideal location for that expansion.
"We have our equipment manufactured in China and other Asian countries," Patel said. "We plan to manufacture locally in Windsor.
Article content
"The U.S. is our biggest market, but we're moving into Mexico and Europe. We're well-positioned here."
Patel said CloudExt currently has five employees in Windsor but expects that number to grow to a minimum of 25 by 2024.
The company signed up five more clients Wednesday, including one of Canada's largest hospitality companies in the InnVest hotels group. Among InnVest's properties are the brands Fairmont, Delta, Hilton, Hampton Inn, Sheraton, Comfort Inn, Kimpton and St. Regis Toronto.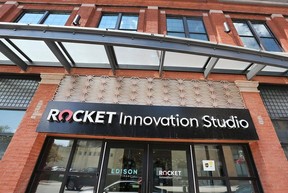 The tech workforce study was conducted by the Technology Councils of North America (TECHNA) and the Canada Tech Network (CTN) from April 2022 to the end of March 2023.
It revealed Canada attracted over 32,000 tech workers from around the world during that time. The top three nations supplying talent were India, Nigeria and Brazil.
Article content
Ontario has developed into one of the largest tech clusters in the world with over 520,000 people employed in the sector.
"Regionally, we had a significant net addition of new people," said WEtech Alliance CEO Yvonne Pilon.
"In the past, people working in tech had to be close to the big tech hubs like Toronto. That's not the case anymore, so places like Windsor-Essex or more rural parts of the province can attract people."
Pilon said the Windsor region's tech workforce currently is just over 7,300 people.
"The question we need an answer to is, 'What is the growth aligned to?'" said Pilon, who is vice-chair of TECHNA and on the CTN advisory board.
"Was it immigration, family, for a job, or cost of living? I suspect it's a number of different things.
Article content
"Based on what I see locally and what the tech community has shared, we're also seeing people return to the region."
Pilon said one source of the tech community's growth is the substantial presence of foreign students attending the University of Windsor and St. Clair College, who end up staying to work or launch startup companies under Canada's more open immigration/work programs.
Deep Bhattacharjee did just that in starting his IT firm Logidale in 2017. The native of India came to Windsor 13 years ago to earn a Master of Science degree and then a PhD in computer science at the university.
Logidale focuses on IT solutions for smaller businesses in the agricultural/greenhouse industry, small manufacturers and credit unions.
Article content
"I stayed because I saw a gap in the market to deliver solutions in the industry categories we're involved in," Bhattacharjee said.
"Small business doesn't have the budget for IT departments to help integrate more into technology. We can help bring them to that level."
Bhattacharjee said he's seen the momentum and collaboration building in the local tech community. He said the sector is much more diverse than five or 10 years ago.
"What's happened is we used to have to reach out to London or Michigan for services," Bhattacharjee said.
"There has been enough growth in the past few years that employees have gone out on their own and started their own businesses. It (tech community) has expanded to where more of the requests for services are remaining in the community."
Article content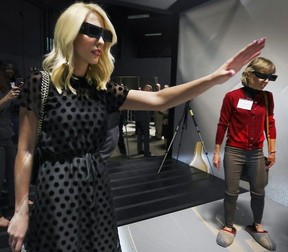 The study also revealed that a growing number of U.S. companies are either expanding or relocating offices to Canada. The American firms are being drawn by lower labour costs and better access to talent while being able to remain close to the U.S. market.
Average annual compensation in Canadian funds sees the Americans paying $175,000 compared to $100,000 in Canada for similar positions. The study also found that, despite that pay gap, only about 1,600 tech workers left Canada for the U.S.
"There's a cost advantage for companies to locate in Canada right now," Pilon said.
"We also have an immigration policy that is more favourable compared to our American friends. It gives companies access to talent."
Pilon cites the opening of Rocket Innovation Studio and Rocket Mortgage as early examples of companies locating in Windsor for talent and immigration reasons.
Article content
More recently, Indiana-based Convoy Technologies opted to move its manufacturing operations from China to the Oldcastle area. The company makes high-tech vision technology products.
That plant will open this fall and is expected to employ 50 people.
Pilon said the immigration advantage will only grow in Canada's favour with the announcement of the federal government's tech recruitment strategy.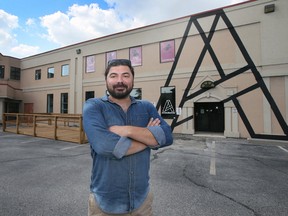 The International Mobility Program will allow workers holding American H1-B visas, issued to those with specialized skills in science, technology, engineering and math, to also work in Canada for up to three years. Those workers and their dependents will also have a pathway to permanent residency.
"There are 400,000 H1-B visa holders in the U.S., so that's a large pool we can try to tap into," Pilon said.
Article content
Pilon added the demand for talent locally will ramp up sharply in the coming years with the arrival of the NextStar EV-battery factory, electrification of the auto industry and the supply chain needed to support it.
Technology firm with global reach opening new factory in Windsor area

Invest WindsorEssex launches campaign to attract U.S. technology investment

Windsor tech firm looks to change way Canadians enter workforce
The University of Windsor and St. Clair College are graduating nearly 5,000 tech-related workers annually. However, there remains a significant gender gap with women representing only 27 per cent of both school's technology-related graduating classes this spring.
"We need to capitalize on this momentum," Pilon said. "We need to connect the tech community better.
"We're doing some things right, but we have a lot of work still to do."
Twitter.com/winstarwaddell

link